Medical and Cosmetic Services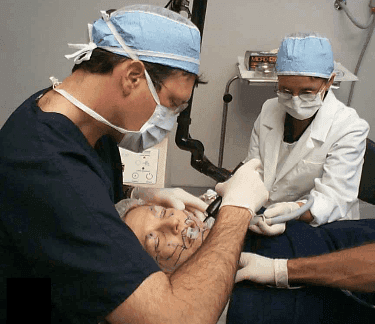 Dr. O'Donoghue offers cosmetic and therapeutic peels, lasers for the treatment of wrinkles, scars, 'liver' spots and blood vessels as well as leg vein treatment. The physician also uses Restylane®, Juvederm®, Radiesse® and BOTOX® Cosmetic.
Of course, routine skin examination and skin cancer treatment are a daily activity.
Dr. O'Donoghue exercises skill and discretion along with sound judgment. Our objective is to achieve the best result for each individual.
Schedule a consultation so Dr. O'Donoghue can address your individual needs and recommend the procedure that is best suited for you.

We perform a wide variety of procedures dedicated to improving the appearance of the skin, hair, and nails as well as specialize in skin cancer screening treatment, and other diseases of the skin.
Cosmetic Services include:
Wrinkle Fillers
Fat Transfer
Pulsed Light Laser
Botox
Dermal Fillers
Photorejuvenation
Glycolic Peel
Radiesse
Antiblemish Facial
Medical Facial
Laser Hair Reduction
Laser Vein Treatment
Sun Spot Removal
Skin Tightening
Razor Bump Facial

Skin Biopsy
Ear Lobe Repair
Mole Removal
Wart Removal
Medical Services Include:
Skin Cancer screening, diagnosis and treatment
Mohs surgery
Treatment for all disorders of the hair, skin and nails
Eczema /Atopic Dermatitis

Acne Keloidalis (Bumps on back of neck)

Ringworm

Intertrigo

Split Earlobes
Nail Fungus
Nail Disorders
Athlete's Foot
Psoriasis
Contact Dermatitis
Acne
Boils/Carbucles/cysts
Hyperpigmentation
Vitiligo
Razor Bumps
Rosacea
Excessive sweating
Tinea Versicolor
Cold Sores
Actinic Keratoses
Hairloss
Scalp Seborrhea
Moles
Skin Cancer Evaluation
Skin Cancer Surgery
Moh's Surgery
Keloid Scars
Skin Allergy Testing
Sarasota Dermatology Cosmetic Services | Skin Resurfacing | Mohs Surgery | Skin Care Products | Sarasota Top Ten Dermatologist | Dr. Morgan O'Donoghue Dermatology | Acne Medication | Sarasota Dermatologist Reviews