Welcome To O'Donoghue Dermatology

Sarasota Dermatologist Dr. O'Donoghue specializes in the medical, surgical, and cosmetic aspects of skin care.
Since starting his Sarasota practice in 2000, Dr. O'Donoghue has been at the forefront of dermatology and cosmetic surgery.
O'Donoghue Dermatology utilizes cutting edge technology to provide the newest dermatological treatment options and cosmetic services.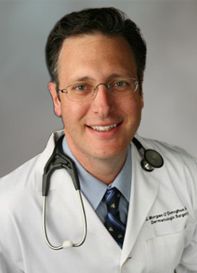 At O'Donoghue Dermatology, the optimal health and appearance of your skin is our top priority.
Our cosmetic dermatologist is dedicated to treating and improving all disorders and diseases of the skin, hair, and nails.
Services we provide include Mohs surgery for skin cancer, acne laser and scar treatment, and cosmetic facial surgery.
We provide the most effective and advanced dermatology laser treatments for cosmetic needs and medical skin conditions.
We offer a full range of procedures for improving the appearance of the skin including laser skin resurfacing, Lightsheer hair removal laser, Restylane, Radiesse, Juvederm, Intense Pulsed Light Laser, laser vein removal , peels and BOTOX® Cosmetic.
Dr. O'Donoghue is board-certified by the American Board of Dermatology and has earned Fellowships in the American Academy of Dermatology, Florida Society of Dermatologic Surgeons and the American Society for Dermatologic Surgery.
He is also a member of the American Society for Mohs Surgery, American Medical Association, Sarasota County Medical and Dermatological Society and American Society for Cosmetic Surgery.
Currently he is Section Chief of Dermatology Sarasota Memorial Hospital Internal Medicine Residency program.
Dr. O'Donoghue also has his own line of exeptional, carefully selected skin care products - JuvenusMD.
Consistently voted as one of Sarasota's best dermatologists, Dr O'Donoghue has also been recognized as one of "America's Top Physicians" and "America's Best Cosmetic Doctors and Dentists" for his outstanding work in the field of dermatology and cosmetic procedures.
Dr. O'Donoghue is a dermatologist who cares and has pride in his work.
He is dedicated to the highest level of patient care and stays at the forefront of medical research. We encourage you to schedule a cosmetic consult with Dr. O'Donoghue today.
Whether you have questions about laser, BOTOX® Cosmetic, leg veins, peels, laser or skin cancer our providers can help.
We also specialize in skin cancer screenings and treatment, as well as diagnosis and treatment of all diseases of the skin, hair and nails.
Recently we expanded our offices to better serve patients. A newly renovated reception area will allow us to offer regular dermatology lectures and free educational seminars on topics such as the prevention and treatment of skin diseases as well as the latest advancements in skin care.
O'Donoghue Dermatology is dedicated to helping you stay healthy and age gracefully.
We now offer a separate waiting room where patients undergoing Mohs surgery for the treatment of skin cancer can relax between stages, a phototherapy room for the treatment of chronic skin disorders like psoriasis, vitiligo and eczema, and an aesthetician suite for cosmetic procedures including chemical peels, microdermabrasion, and dermaplaning.
New O'Donoghue Dermatology Boutique
Our top priority is the optimal health and appearance of your skin.
You already know that O'Donoghue Dermatology offers a full range of procedures aimed at improving the health and appearance of your skin, hair, and nails, but did you know that we now have an in-house boutique that carries a variety of products designed to maintain that beautiful, healthy glow?
If it's been a while since you've visited us, stop in and check out our selection of protective clothing, cosmetics, and skin care products from top manufacturers including:
• bioCorneum® - Physician-Dispensed Aesthetic Scar Healing Gel
• Cabana Life - 50+ UV Protection Clothing
• Coola® - Healthy, Eco-Friendly, Mineral Sunscreen
• Coolibar® - Stylish UPF 50+ Hats
• Jane Iredale - Skin Care Makeup
• Juvenus MD - Exceptional Skin Care Products available Exclusively at O'Donoghue Dermatology
• NEOCUTIS - Innovative Solutions like MICRO·NIGHT Rejuvenating Cream
• Revision Skincare – Targeted Solutions like Nectifirm® and Teamine® Eye Complex
The Boutique is open during our regular business hours of Monday through Thursday from 8:00 a.m. to 4:00 p.m. and Fridays from 8:00 a.m. to 12:00 p.m.
Innovation In Skincare Technology
Introducing Micro•Night Rejuventating Cream - Powered By MPCTM. Recharge your skin while you sleep.
• Essential Nutrients
• Hydrating Glycerin
• Moisturizing Lipids
Anti-Aging Power
• Targets multiple signs of skin aging including fine lines, wrinkles, elasticity and firmness
• Delivers essential nourishment to help revitalize and rejuvenate the appearance of skin
• Recharges skin while you sleep with essential micro-proteins for firmer, more luminous skin
• Moisturizing lipids combined with hydrating glycerin help promote suppleness and smoothness
Skin Smoothing
• Multi-functional cream helps restore moisture and soothe skin after cosmetic or dermatological procedures
• Can be used as adjunctive skincare with topical medications prescribed by your healthcare provider
View Before and After Photos:
Ask us about 2 new products we offer: Nectifirm® and Teamine®.
Nectifirm is formulated specifically for firming the neck and décolletage, the upper part of a woman's torso which is exposed by the neckline of her clothing.
Nectifirm contains plant extracts, antioxidants and unique biotechnological blends that work cohesively to create a smoother, firmer, younger-looking neck.
Teamine targets the cause of dark under-eye circles.
Dark circles can be caused by genetics, age, allergies or just lack of sleep. Teamine contains ingredients that improve the appearance of dark under-eye circles, regardless of their cause.
Since 1984, Revision® Skincare has been manufacturing skincare products which are sold exclusively by physicians and their breakthrough formulas like Nectifirm and Teamine have earned them the respect of the physician community.
For more information visit our Nectifirm® and Teamine® pages, or call us for a consultation.