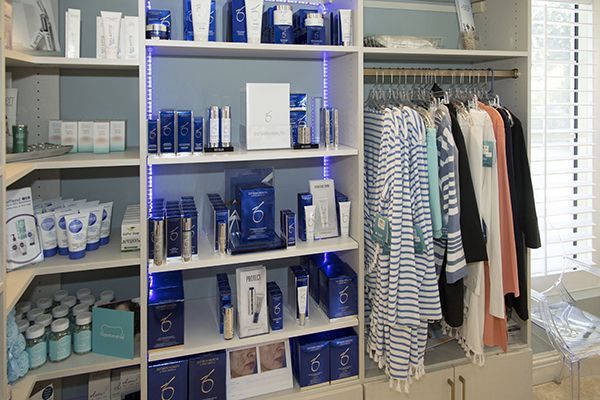 Botox® Cosmetic - Xeomin®
Botox Cosmetic is one of the most popular wrinkle treatments available.
Botox Cosmetic is injected directly into the into muscles in order to relax them and improve the look of moderate to severe wrinkles and frown lines between the eyebrows, across the forehead, and around the eyes and mouth. The procedure is quick, painless and with no downtime.
The results are visible in 3 to 5 days and last up to four months. After repeated treatments, the results of the treatment can last 6 months or longer. The effects of the BOTOX Cosmetic are less dramatic than those of a surgical procedure resulting in a "well-rested", rejuvenated look.
There is no discomfort beyond the actual injection which is very tiny and the treatment only takes a few minutes.
Xeomin®
Xeomin® is the first one that does not need to be refrigerated before use, which may simplify distribution. Xeomin® is also has no additives, just botulinum toxin type A.
This may mean that there is less risk of developing antibodies against Xeomin® than other available neurotoxins. The body develops antibodies in response to a foreign invader and attacks. In theory, antibodies could prevent a neurotoxin from having its desired effects.
The effects of Xeomin® occur within one week, and the results last from three to six months, making it comparable to Botox in terms of both onset and duration of action. Xeomin® should not be used interchangeably with other botulinum products.
Jane Iredale Skin Care Makeup
Nurture your beauty with minerals
O'Donoghue Dermatology now carries the complete line of Jane Iredale Skin Care Makeup. Jane Iredale believes that that the most beautiful cosmetic you can wear is a healthy skin and we wholeheartedly agree.
That's why every product in Jane Iredale line, not only enhances your beauty, but it is a true extension of your skin care routine.
Jane Iredale's mineral foundations will make your life simpler too because they provide 4 important functions in one: foundation, concealer sunscreen and active skin care benefits. The entire line of Jane Iredale products has been through tests to confirm that they are non-irritating and non-comedogenic, so you can use Jane Iredale products with confidence, even if you have sensitive skin.
Visit the new O'Donoghue Dermatology Boutique and start exploring the world of Jane Iredale Skin Care Makeup. The skin you've always wanted is just a brush away.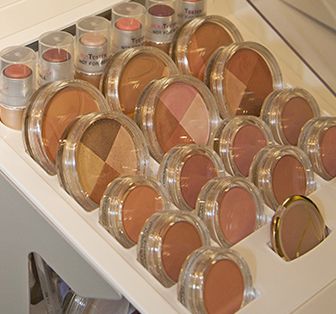 Latisse™ For Lashes
LATISSE is a prescription-only treatment that is applied to the base of the upper eyelashes. The treatment can be applied once per day, and the eyelashes are expected to grow within eight weeks; the lashes will continue to get longer and extend for up to 16 weeks after the initial treatment, and the effects can be maintained with continual application.
Allergan, the company that makes LATISSE, encourages people to use the drug each night on the upper eyelid margin using the accompanying applicator; the disposable applicator must be discarded after each use. The drug is not meant to be applied to the lower lash line, and only one application is necessary to accelerate eyelash growth. Contact lenses do need to be removed before applying LATISSE, and the solution must be fully dried before lenses are inserted into the eyes.
LATISSE is derived from the glaucoma eyedrop, Lumigan; patients who consistently used Lumigan experienced significant eyelash growth, so researchers found a way to turn the drug into a gel that can be used as a topical solution on the eye. LATISSE is applied to the top of the eyes like an eyeliner to reach the roots of the lashes with ease.
Potential Risks Associated with Latisse:
Darkening of the skin in the treated area
Itchiness
Redness
Swelling as a result of an allergic reaction
Conjunctival hyperemia
Triggering an inflammation response in those who have intraocular inflammation
Macular edema
Unexpected hair growth and significant eyelash changes
According to Allergan's product specification sheet, the active ingredient in LATISSE is bimatoprost. This is an active pharmaceutical ingredient derived from fatty acids; the compound is designed to bind to prostaglandin receptors and trigger regrowth of the hair follicle. Inactive ingredients include hydrochloric acid, sodium phosphate, dibasic, citric acid, sodium chloride and benzalkonium chloride. Anyone interested in using LATISSE will need to obtain a prescription from a physician and may be tested for allergies before using the product.
When patients stop using LATISSE, the eyelashes will likely return to their previous appearance. Any hyperpigmentation of the skin is expected to reverse after a few months.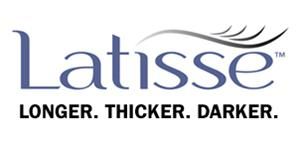 Platelet-Rich Plasma (PRP) Injections
O'Donoghue Dermatology now offers PRP Platelet-Rich Plasma (PRP) Injections, a revolutionary new treatment for male or female pattern baldness.
PRP injections can prevent hair loss and promoting new hair growth. PRP can also be used to stimulate hair growth after a hair transplant.
What is platelet-rich plasma?
Your blood is made up of four main components: red blood cells, white blood cells, platelets, and plasma. Platelet Rich Plasma is a platelet concentrated component from your own blood that contains nutrient rich cells and protein growth factors.
What are platelets?
Platelets are tiny cells that circulate within our body and bind together when they recognize damaged blood vessels. Platelets are made in your bone marrow along with your white and red blood cells.
What is plasma?
Plasma is the largest component of your blood, making up about 55 percent of its overall content. The primary purpose of plasma is to transport nutrients, hormones, and proteins to the parts of the body that need it.
HOW IS PLATELET-RICH PLASMA PREPARED?
Platelet Rich Plasma is produced when a small amount of blood is drawn and placed into a sterile, disposable container and then, spun to separate the platelets from your blood sample, resulting in a platelet-rich plasma.
IS PLATELET-RICH PLASMA SAFE?
Platelet Rich Plasma is safe because it comes from your own blood, therefore there is minimal risk for allergic or immune reaction. Platelet Rich Plasma preparation must be conducted by a trained medical professional.

RADIESSE® Volumizing Filler
O'Donoghue Dermatology to pleased to offer RADIESSE® Volumizing Filler.
RADIESSE® Volumizing Filler is the best solution for erasing lines and folds is to replace lost structure with immediate volume.
RADIESSE® Volumizing Filler works immediately so the results are instant. Once injected, RADIESSE Volumizing Filler adds the volume and lift needed to diminish the signs of aging. What makes RADIESSE truly unique is the ability of the product to act as a scaffold under the skin, providing structure and stimulating your own natural collagen to grow.1
RADIESSE® Volumizing Filler
The production of natural collagen continues for several months, which extends beyond the initial effect of RADIESSE Volumizing Filler.1
Best of all, the natural results are clinically proven to last a year or more in many patients, which means more value from each treatment and long-lasting results.2,3
Why choose RADIESSE® Volumizing Filler?
It is the only wrinkle filler that immediately replenishes lost volume and stimulates the production of your own natural collagen for long-lasting results1,2,3
It is clinically proven to last a year or more in many patients2,3
RADIESSE patients are significantly more satisfied than patients treated with other leading wrinkle fillers2,4
It is FDA approved to mix with lidocaine, an anesthetic, to significantly reduce injection related pain.
Wrinkle treatments with RADIESSE Volumizing Filler are quick and convenient, with immediately visible, long-lasting results.2,3 Immediate results and natural collagen stimulation - it gets better with RADIESSE Volumizing Filler.1
RADIESSE® Volumizing Filler is the only filler to both immediately replenish lost volume and stimulate the production of your own natural collagen.1
With just one treatment of RADIESSE® Volumizing Filler wrinkles and folds can disappear.*
RADIESSE® Volumizing Filler is truly unique in its ability to act as a scaffold under the skin, providing lift and stimulating the production of your own natural collagen.1
RADIESSE® Volumizing Filler naturally stimulates the production of your body's own collagen, so your skin looks even better over time.1
RADIESSE® Volumizing Filler is clinically proven to last a year or more in many patients.2,3
RADIESSE® Volumizing Filler is FDA approved to mix with lidocaine to significantly improve comfort during procedure.
33% less RADIESSE® Volumizing Filler may be needed to achieve full correction compared to JUVÉDERM® injectable gel .2
67% of patients in a 12-month study preferred RADIESSE® Volumizing Filler over Restylane® injectable gel.4
30% less RADIESSE® Volumizing Filler may be needed to achieve full correction compared to Perlane® injectable gel.2
In clinical studies, RADIESSE® patients were more satisfied with the results.
1 Berlin A, Hussain M, Goldberg D. (2008) Calcium Hydroxylapatite Filler (RADIESSE®) for Facial Rejuvenation: A Histologic and Immonohistochemical Analysis. Dermatologic Surgery, Volume 34, S64-S67. 2 Moers-Carpi M, Vogt S, et. Al (2007) A Multicenter, Randomized Trial Comparing Calcium Hydroxylapatite to Two Hyaluronic Acids for Treatment of Nasolabial Folds, Dermatologic Surgery, 33 (2S), 144s-151s. 3 Bass LS, Smith S, Busso M, McClaren M. (2010) Calcium Hydroxylapatite (RADIESSE) for Treatment of Nasolabial Folds: Long-Term Safety and Efficacy Results. 4 Moers-Carpi M, Tufet J. (2007) Calcium Hydroxylapatite versus Nonanimal Stabilized Hyaluronic Acid for the Correction of Nasolabial Folds: A 12-Month, Multicenter, Prospective, Randomized, Controlled, Split-Face Trial, Dermatologic Surgery, 2008; 34:210-215.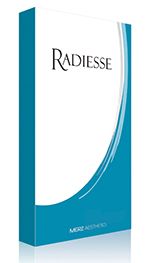 Reveal® 3D Digital Skin Analysis
O'Donoghue Dermatology offers 3D digital skin analysis assisted by the revolutionary Reveal® Imager.
The Reveal® Imager uses Canfield Scientific's exclusive RBX technology to uncover skin damage undetectable to the naked eye.
The Imager then uses cross-polarized filters to produce a digital image that shows the unique color signatures of red and brown skin components below the skin surface.
Red areas can represent a variety of conditions including acne, inflammation and rosacea.
Brown areas, which are caused by an excess in melanin, are often associated with sun damage and represent lesions such as hyperpigmentation, freckles, lentigines or melasma on or below the skin surface.
In just a few minutes, we're able to produce a report that allows us to analyze hyperpigmentation, photo damage, vascular disorders, rosacea, acne, texture and wrinkles so we can develop a skin care regimen that targets your needs.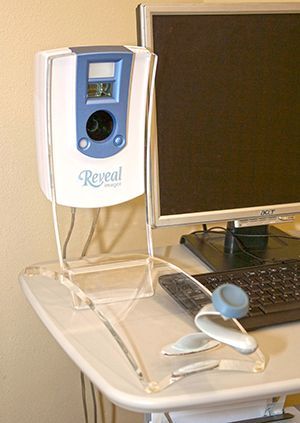 Skin System Microdermabrasion
Aim: Instant rejuvenated texture and lift to tired skin right through to a more in-depth treatment for lines, wrinkles, acne scarring and pigmentation problems.
Who's it suitable for? All skin types. The face, body and hands can be treated.
What happens? The skin is cleansed with a cleansing gel (which dissolves excess sebum and removes makeup), and dried before the microdermabrasion begins (which is essentially a thorough exfoliation of the skin). A flow of crystals is aimed at the surface — the speed at which they hit the skin, along with their abrasive nature removes the dead cells.
Used crystals and dead skin cells (yuck!) are simultaneously sucked up through the apparatus and discarded.
"This vacuum action also gives a lifting effect to the skin and simulates the blood supply on the skin's surface, helping promote new collagen and elastin formation," explains Dr. O'Donoghue.
If you're after just a "flash" of microdermabrasion, the crystals stop here. If you want to target certain skincare concerns (eg. pigmentation, scarring, etc), the treatment continues, focusing on the problematic areas. A "mini lift" mask (with active ingredients wheat amino acids, algae gel and diatomaceous earth wheat proteins) is applied which claims to firm, soothe and soften the skin.
After 15 to 25 minutes it's removed and a brightening complex (with ingredients titanium dioxide, Arbutin, cucumber extract and zinc) and skin-repair serum (containing vitamin E, shea oil silk proteins and oat proteins) is applied and a skin revitalising tonic is misted over your face.
Recommended number of treatments? This depends on the individual, but as a guide, six to 10 weekly treatments, then monthly top up treatments.
Cost: $150 per treatment or 10 treatments for $1500, which includes $120 worth of products.
The bottom line: "After just one treatment, I noticed an immediate reduction in blackheads and my skin felt super-smooth. It wasn't red or blotchy as I'd expected and continued to improve over the next couple of days. Since starting treatments I've definitely had less breakouts and friends have described my skin as 'glowing'." -from a satisfied and happy patient
Wrinkle Fillers
Injectable fillers can be used to reduce fine lines and wrinkles or to fill scars and uneven areas of the face.
They can also be used to add volume to thin lips, restore fullness to your cheeks or add definition to your jaw line.
Fillers are an affordable, non-invasive alternative to cosmetic surgery that can bring immediate results with little pain, swelling, or bruising.
O'Donoghue Dermatology carries a variety of products that cater to the specific needs of our patients including JUVÉDERM® XC and JUVÉDERM VOLUMA® XC, and Restylane® and Restylane Perlane®.
JUVÉDERM VOLBELLA® XC?
JUVÉDERM VOLBELLA® XC injectable gel is for injection into the lips for lip augmentation and for correction of perioral lines, often called "lipstick lines" in adults over the age of 21.
JUVÉDERM® XC
JUVÉDERM injectable gel is used to correct moderate to severe facial wrinkles, "parentheses" or smile lines, corner lines, marionette lines, vertical lip lines (nasolabial folds) and it is ideal for providing volume and definition to lips.
JUVÉDERM XC is the first and only non-surgical hyaluronic acid (HA) filler FDA-approved to instantly smooth moderate to severe wrinkles around your nose and mouth for up to one year with optimal treatment.
JUVÉDERM VOLUMA® XC
As you age, your cheeks can lose volume and the skin begins to sag.
JUVÉDERM VOLUMA XC is the first and only FDA-approved injectable gel to instantly add volume to your cheek area to correct age-related volume loss and it can provide contour and a subtle lift for up to two years with optimal treatment.
Restalyne®
Restylane is used for the treatment of moderate to severe facial wrinkles and folds or to enhance the fullness of your lips.
Restylane fills in lines and wrinkles resulting in a more youthful appearance and stimulates your skin's collagen production giving your skin greater elasticity and smoother texture.
Restylane stays in your skin for up to 9 months resulting in longer lasting effects than less advanced fillers.
Restylane Perlane®
Perlane is used for the treatment of moderate to severe facial wrinkles and folds.
Just like Restylane, Perlane is a clear gel formulation of hyaluronic acid that is specifically formulated to act like your body's own hyaluronic acid, adding volume and fullness to the skin.
What makes Perlane different than Restylane?
The size of the particles and the depth of injection make Perlane a good choice for the more severe facial wrinkles that benefit from a deeper injection into the skin.