Meet our Physician Assistants

Jameson Pawlik, PA-C, MS
Jameson is a Clinical Assistant Professor from FSU, and has been a board-certified Physician Assistant since 2003. He completed his Bachelor of Arts degree in Psychology and Pre-Medical Studies at The College of the Holy Cross and went on to earn his Master of Science in Physician Assistant Studies from Massachusetts College of Pharmacy and Health Sciences in Boston.
Jameson practiced in the field of Cardiothoracic Surgery for 6 years before turning his attention to, and finding his true passion in, the field of Dermatology. He is a current member of the American Academy of Physician Assistants as well as the Society for Dermatology Physician Assistants.
Originally from Massachusetts, Jameson spent his childhood in Florida, but he's a "Cape Codder" at heart. Prior to returning to the Sunshine state, Jameson practiced Dermatology in Cape Cod and Maui. He is an avid New England sports fan and he enjoys going on adventures with his wife and two children.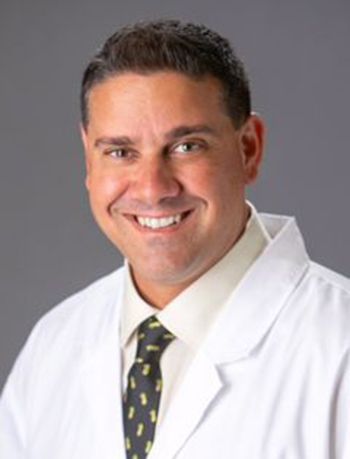 Diana Masino, PA-C
Diana is from NJ originally and obtained her Bachelor of Science in Nutrition and Dietetics from Montclair State University. Diana began her medical career as an EMT and then transitioned into the specialty of dermatology.

She continued on to complete her master's in Physician Associate Studies at Nova Southeastern University. Diana is a member of the Florida Society of Dermatology Physician Associates, the American Academy of Physician Associates, and the Florida Academy of Physician Associates.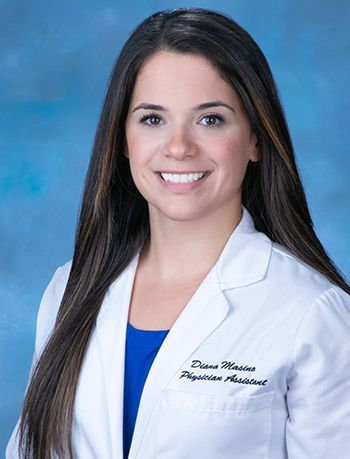 Serena Ferris PA-C
Serena Ferris is a nationally board-certified Physician Assistant. Born and raised in New York, she attended Syracuse University where she completed her B.S. in Nutrition Sciences, and was a member of the National Society of Collegiate Scholars and Phi Delta Epsilon Medical Fraternity. She then went on to complete her M.S. in Physician Assistant studies at Pace University Lenox Hill Hospital in New York City.
Serena specializes in skin cancer screenings, mole mapping, dermoscopy, and is especially passionate about the treatment of acne, psoriasis, and eczema. She is an expert in primary prevention and more. She looks forward to creating a strong bond with her patients to help them achieve and maintain healthy skin.
Before working in dermatology, Serena was formerly an internal medicine P.A. at Montefiore Hospital. She also has several years of experience teaching nutrition to all ages.
Her personal philosophy: "Physician Assistants are an immediate and integral solution in today's healthcare system. I believe in holistic health interventions, individualized care, fitness, and nutrition, in combination with dermatology, to promote patient health and wellness. My goal is to have a positive impact in the lives of my patients for a better quality of life."
She is bilingual in both English and Spanish. In her free time, she enjoys Pure Barre, farmers markets, boating, local restaurants, dance, and international travel. Serena also has many years of training in classical ballet.